Why is it called garment finishings? Because that's exactly what it is! If you want to make your brand that bit more unique, then why not take advantage of our custom garment finishing service?
Label Removal & Printed Neck Tags
Our most popular re-branding service: We carefully remove the brand label and print your custom design inside the neck. Although many brands such as Stanley & Stella or Continental Clothing don't have branded labels inserted in the neck, only a size tab. Get in touch for more information. Some tagless garments have printed labels inside the collar. Unfortunately these can't be removed.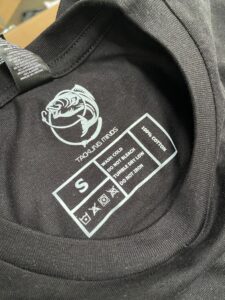 Label Removal & Sewn Neck Tags
Custom tags sewn into your garments is another great way to make your brand stand out and one of our most popular garment finishing services! We sew in 3 standard positions. Inside neck, sleeve or bottom hem. Manufacturers labels can be cut out and a new labels sewn in place. Or, for the best possible finish, manufacturers labels can be unpicked and your own labels professionally sewn in place.
Flood does not manufacture labels or tags. If you want us to source labels for you, we can. MOQ's start at 500pcs. We can also recommend UK based manufacturers and you can ask to send the labels to us and we'll keep them in stock for you. If you can, send 10% overage to allow for imperfections, losses and occasional errors.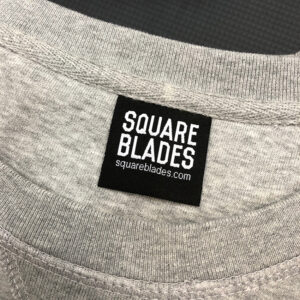 Hang Tagging
Retail garments may need to be hang tagged so they can go directly into shops or on to your customers. If you want us to supply hang tags, just let us know. Please supply us with tags and we will insert them onto each of the garments we've printed for you.
Folding & Bagging
For the ultimate finishing touches, have your garments folded and bagged so they're totally retail ready. This service also keeps them clean while they're being transported or stored. We also add a sticker to each bag so you can easily identify sizes.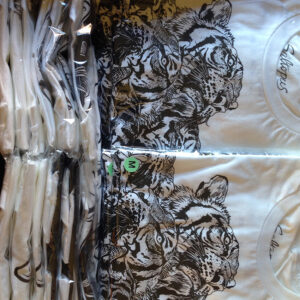 All garment finishings can add 2-3 days onto turnaround times.